You might have seen some crazy pierced people in your life. We're pretty sure that most of these photo's will be new to you. Piercings are one of those things that can make a person stand out to others. They can make a person look more beautiful, weird, crazy or gross. It does not matter though, piercings are always interesting to look at. That's why we FillGapper's like most about piercings, is looking at them.
We also would recommend a Belgian Piercing shop in the heart of Leuven city if you would be interested in making a hole in your body ;-)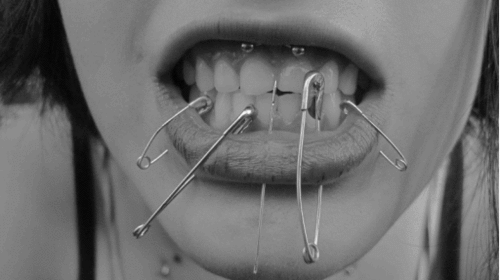 A classic DYI piercing face. Don't try this at home folks. :-D Please go where there are professionals with proof of work. You are not restyling your car, its your body!!
Forever yours – Divorcing with this ring will be painful either way :-)
Not sure what this guy plan was… I don't like what i see and talk too much. :-)
This guy's claims to be the most pierced face from the world?? Please leave us a comment below if you know some else holding this position.
This woman claims that position too.. :-D
Or shall we call this woman the world's most pierced woman? Please comment if you know this answer.
Comments
comments